2020 has been a year of lockdowns and tiers and unprecedented restrictions on people's movement in UK. For much of the year, only essential shops could stay open – food shops, of course, being one of them. The run-up to the first lockdown in March saw people beginning to stock up on food. Images of supermarket shelves stripped bare of essentials such as pasta, tinned food and flour proliferated and spread unease. People began shopping in smaller food shops near where they lived as an alternative to crowded supermarkets. I spoke to three independent food shops to find out what their experience of this pandemic year had been.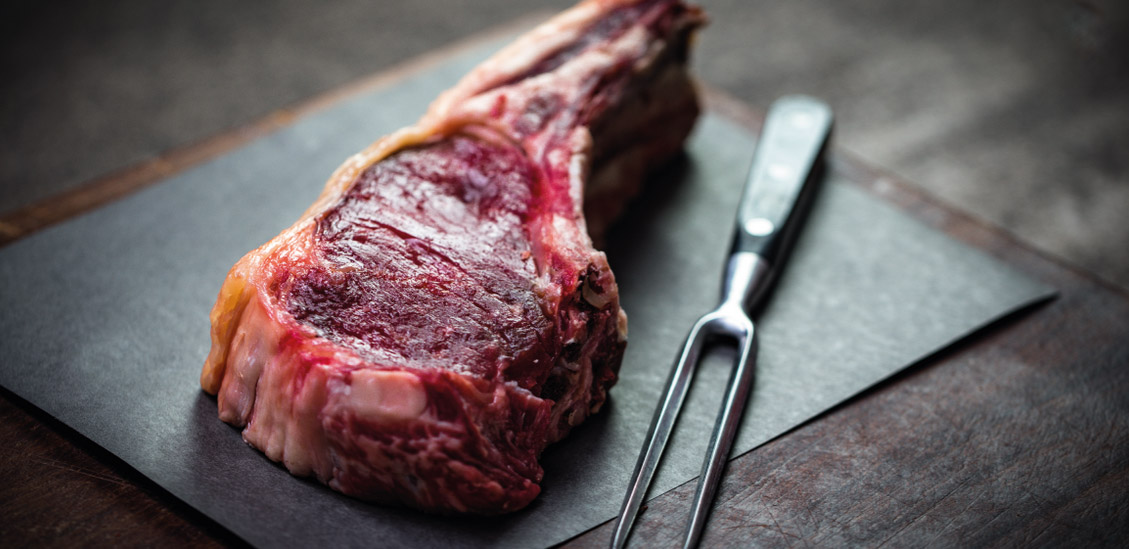 For butcher Callum Edge of Edge & Son Butchers, New Ferry, Wirral, the lockdown got off to a bad start. "We lost 30% of our business overnight from the restaurants and hotels we supplied. It was a worrying time. We have staff who are young, who are buying their own homes, have families and Debbie [Callum's wife] and I always feel a responsibility to keep the business going." They focussed instead on retail sales, offering local deliveries. "Just within 25 miles," explains Callum, who is a firm believer in local food. "We only buy livestock within 25 miles of the shop. The movement of food in this world is ridiculous; I just don't think we need to do this." The delivery service was welcomed. With meat being perishable, one practical benefit of people working from home is that customers were in to accept deliveries. "If you're isolating, it's quite a desperate thing. We've been able to bring nice food – not just meat, but also fresh veg, milk, deli items – to their doorstep. That's been appreciated. I think that community side of what we do is really important."
While the hospitality business vanished overnight, the shop itself became incredibly busy. "March and April were like Christmas. Our figures were three to five times more than we normally do at that time." This despite the fact that – due to Covid – customers inside the shop are restricted to just two at a time, making service much slower. "It's important to understand that some people are frightened of the risks, so we also offer a service where customers can be served outside if they're worried about coming inside." Part of the busy-ness at the start of lockdown included panic buying. "One person bought 20kg of chicken. After this happened a couple of times, I said to my staff this has got to stop." Aware that all his customers – longstanding, loyal ones as well as newcomers – needed to be catered for, Callum instituted limits. "We said to everyone, you can have a maximum of two chickens, 10 chicken fillets. I think we were respected for doing this, for being fair." Callum was well-placed to reassure his customers that he would not run out of meat. His well-established, mutually respectful, relationships with his suppliers, including a free-range chicken farm, meant that they were supportive of his needs. "At the beginning of the year I'd gone round to the farms who supply us and bought animals. We'd bought almost 100 cattle from different farms. It was great to be able to say, look we aren't going to run out."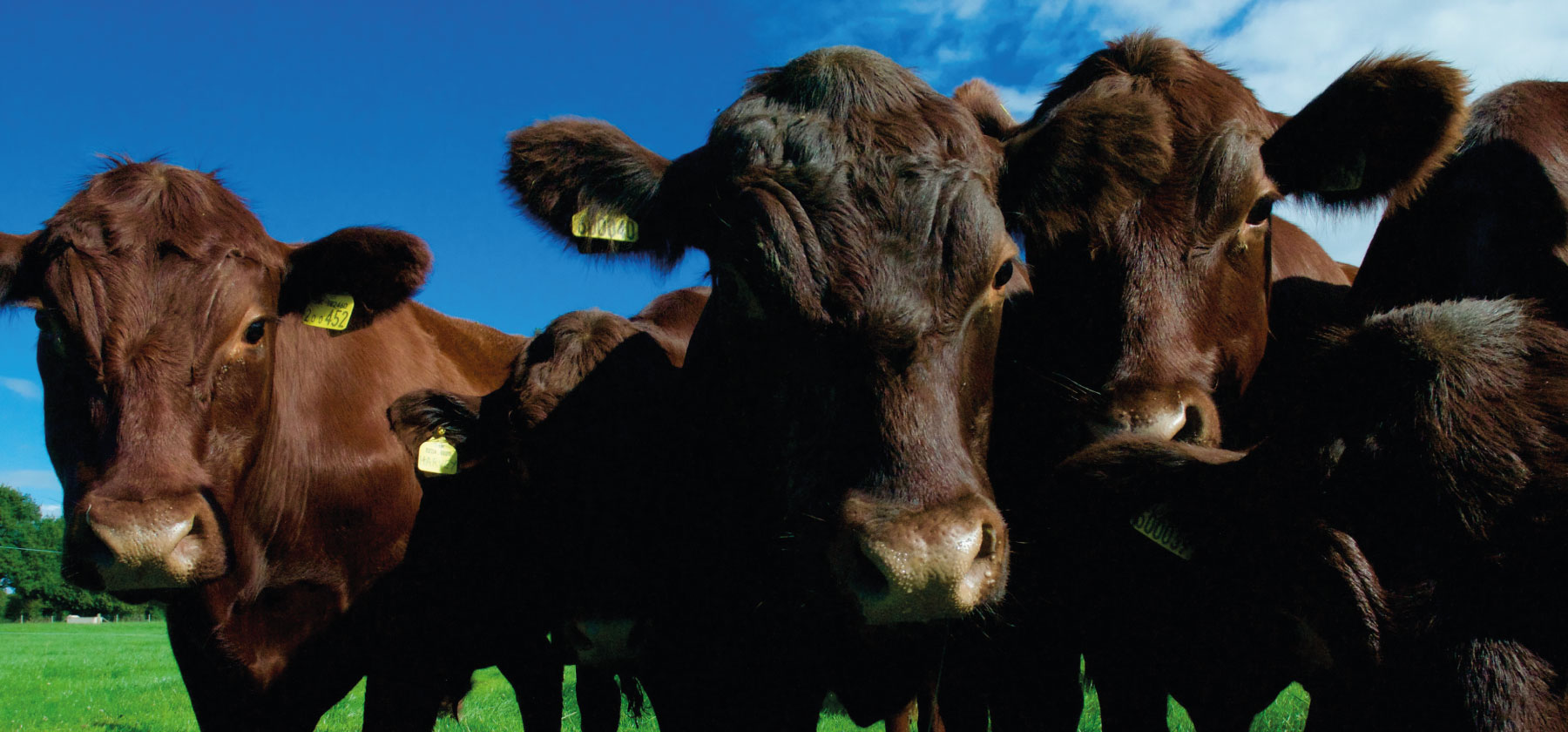 Edge & Son was founded by Callum's great, great grandfather in 1844, who build the shop he trades from to this day. Ever since I first met him some years ago, I've always been impressed by Callum's energy and focus on his business and his willingness to innovate. "With a business as old as ours, you've got be able to re-invent it," he says simply. The focus on retail rather than wholesale– while labour-intensive – has been rewarding. "Our profits went up because we haven't been doing discounts for restaurants. All our staff have had three bonuses this year." As we talk, Callum explains how during this year, they've invested in the business: a new improved website, striking frontage for the shop – "We have a moody Highland cattle painted on the front of the shop. Quite a fun thing in this dour time." – refrigeration space, a new refrigerated van.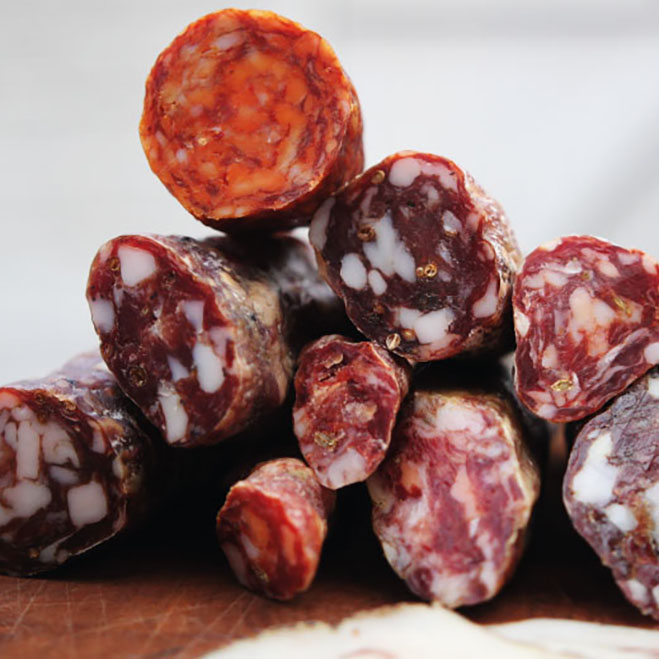 A charcuterie business he started two years ago with a chef in Liverpool has flourished this year, partly Callum feels because of the move to online deliveries. "All these farms we work with have fantastic sows, so every six weeks we cull one out of our stock and he turns it into chorizo, saucisson, nduja, cotechino, coppa, lardo. There's not one of these products we're not proud of. We have a pet food trade, too, so what I love is that we're using every ounce. We're a food business which does not have any waste."
In 2011 – having run a micro-bakery business from their home for two years while holding down fulltime jobs – teacher-turned-baker Richard Copsey and his wife Kate Smith, a social researcher, took up the plunge and set up a small, friendly bakery called Holtwhites in Enfield. Richard is a firm believer in letting time create flavour in both his sourdough bread and his yeast breads (made using the sponge method) and over the years Holtwhites gained a loyal, local following for their excellent breads and pastries. Running a bakery and offering the range of baked goods that they do involves a lot of hard work in normal times – a workload that became even more demanding during the pandemic. "Before the lockdown in March the shop became exceptionally busy," says Kate. "People were buying whatever they could and we were selling out really early. People were buying any bread they could get their hands on – even the Russian rye!"
Like Edge & Son, Holtwhites began offering a local home delivery service, something customers were asking for as soon as lockdown happened. "Within a couple of weeks, we set up an online shop. It's basic but did the job – allowed people to do click and collect or have a delivery."  Offering home deliveries impacted considerably on the baking schedule, explains Richard. "Saturday was no longer our busiest day of the week – it was the home delivery days. It was like having four Saturdays a week basically."
Production space in their bakery is limited, so they weren't able to bring in more staff. "As we got busier, we couldn't expand in space, so we had to expand the time we spent baking basically. Our bread baking shift is 9pm to 6am, with pastries baked in the morning and afternoon." Normally, Holtwhites offer around 10 different breads, but instead they focussed on just the core range, which kept them busy enough. "We'd look at Insta and see people getting through lockdown by learning new skills and it was like we lived in a different world – we had no time!"
Coronavirus directly impacted on how the bakery team worked. "We had to re-organise all the staff into three bubbles, with 10-minute gaps between shifts, so that people didn't cross over," explains Kate. "The problem with not having any crossover is that you can't communicate with each other, so were reliant on WhatsApp." Despite the demands being made on them, their staff of 25 people (full-time and half-time) responded well. "They were amazing. There was definitely a wartime spirit definitely – we were all in it together. They were grateful to have something to do and luckily we get on really well. We've got members of staff who basically grew up eating our bread."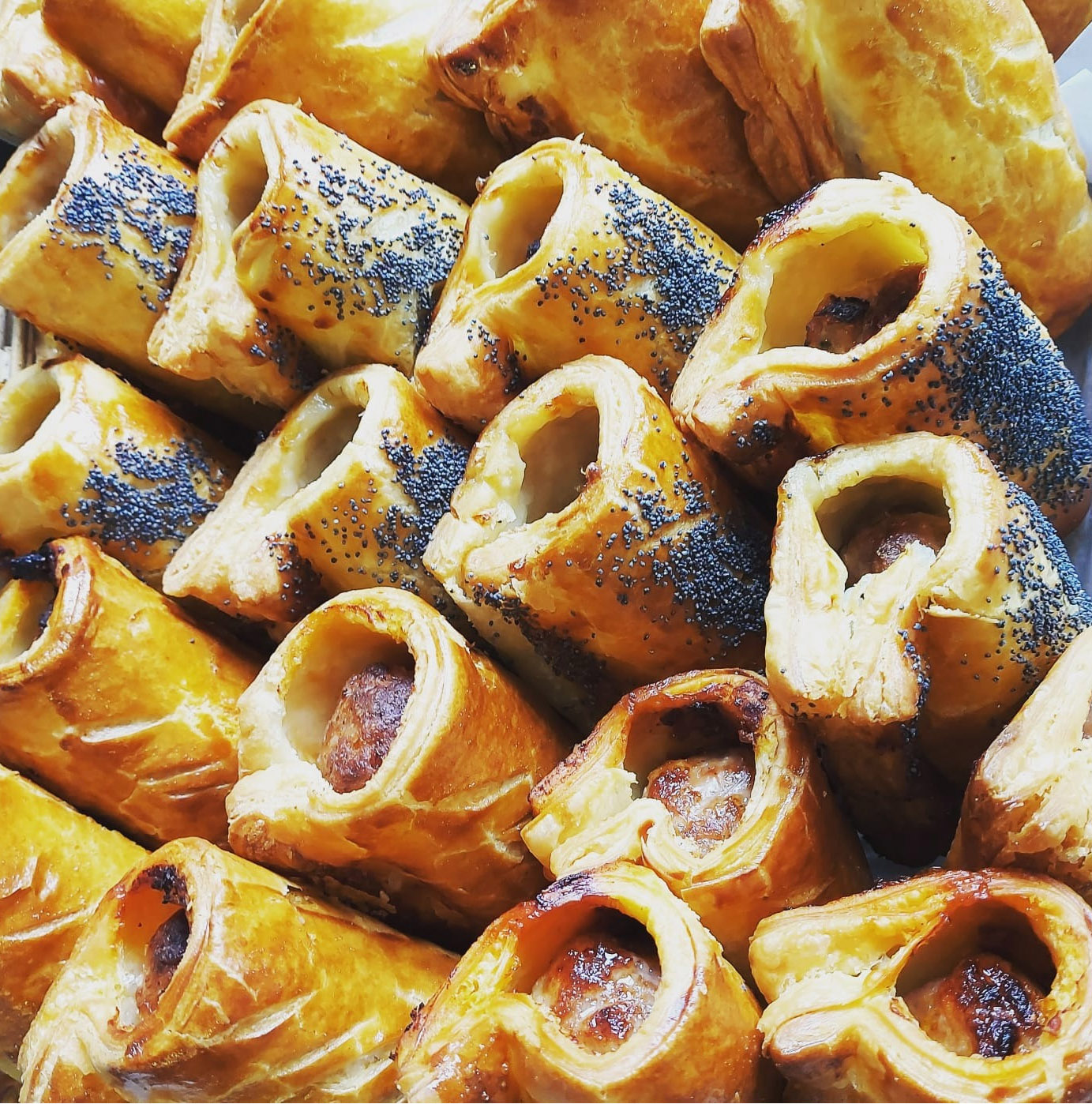 As a business they gained new customers both in the shop and through delivery, but after the hectic time of the first lockdown the business has returned to more usual levels. "It's quieter, thankfully," says Kate with conviction. "We still have the online shop and we're still doing some delivery. There are people still shielding or some have busy lives and like the convenience, so it's nice to be able to offer it." Looking back at the roller-coaster of events in 2020, Kate feels that overall it was a positive experience, "We quite like a challenge, to be honest, which is why we set up the bakery in the first place."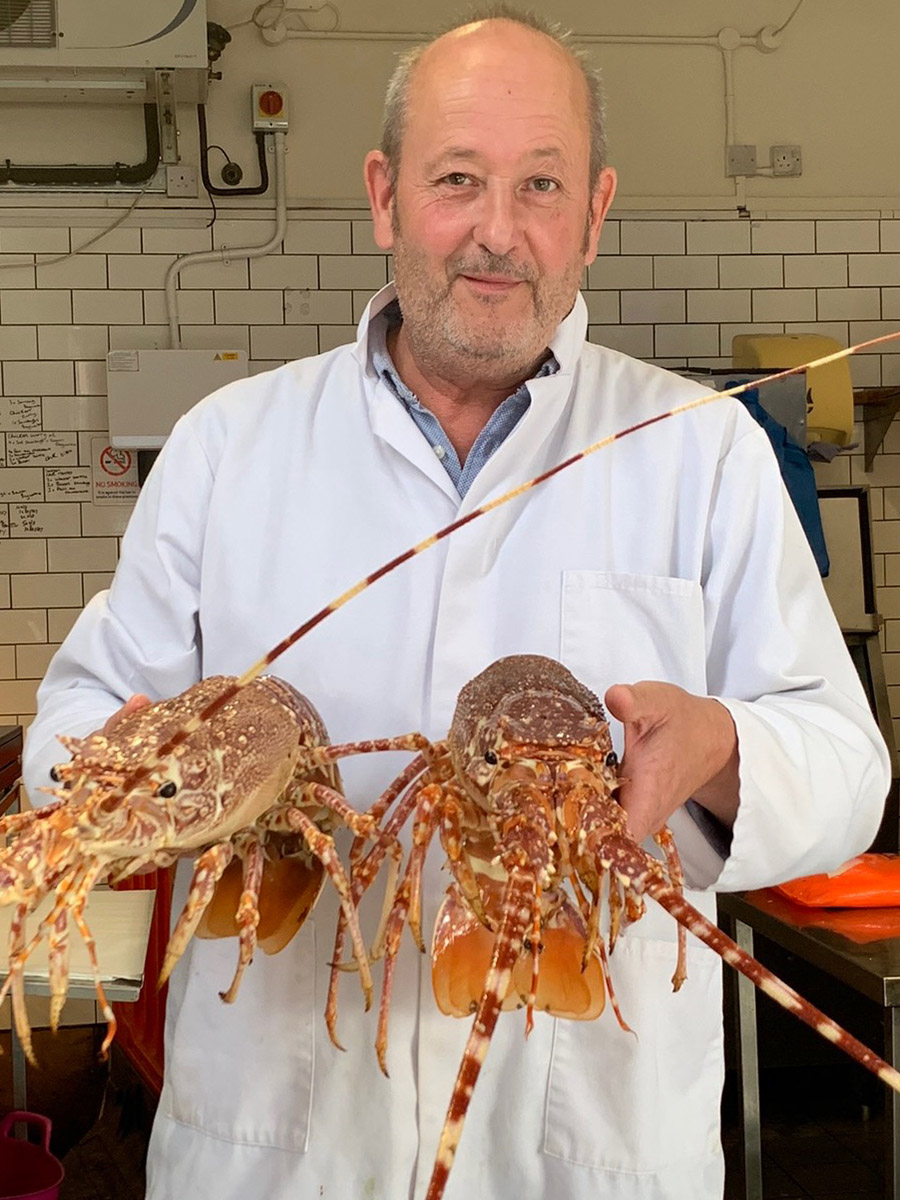 Affable, knowledgeable and always ready with a smile and a quip, Rex Goldsmith of The Chelsea Fishmonger on Chelsea Green is one of London's top fishmongers. For a sense of the quality of the fish and seafood he offers in his shop – and his sense of humour – have a look at his Instagram feed. While the shop remained open throughout lockdown, the first few weeks were "really shaky" for the fishing industry explains Rex. "As you can imagine, with the whole of hospitality shutting Europe wide, the fishermen lost their market. With low demand they couldn't even cover the cost of their diesel. I heard of one boat who caught about 5000 kg of whiting. Just the right to catch it – the quota – cost him 50p a kg. He returned to market and only made 35p a kg on auction."
Rex's years in the business and network of contacts came into their own. "I know a lot of people just because I've been doing what I do a long time, so I started to get calls from fishermen saying can we bring stuff direct to you?" The pressures of supply and demand were challenging. "During the first few weeks, I didn't know if I would be open the next day or what I'd have to sell. People were trying to order ahead and I'd explain I didn't know. So many people seem to think I've ordered it, so it should be available. If you order langoustines, everything has to fit in place – the weather, the catch, the markets, the transport. They just don't understand the logistics."
Despite the challenges, Rex's shop did a roaring trade through lockdown. "I can't describe how unbelievably busy it was. Without lockdown we're a busy shop, but it was three times as busy. We had to have a sign out saying we can't serve before 9am – fish was coming in, people were banging on the doors. Caviar sales went through the roof. I thought of putting a sign up saying I'll have to restrict you to two tins each! Lobsters, oysters, smoked salmon – people were definitely buying treats."
One result of the lockdown was that The Chelsea Fishmonger gained new customers. "People who lived locally and all of a sudden were working from home were coming to us and after lockdown we've held onto then. I think they were people who would have picked up a packet of farmers bass in Waitrose. Now they've tried fish from a fishmonger's, they appreciate what we offer. Business is still fantastic," says Rex happily. "Normally our business takes a dip in August, but this year we were twice as busy in August as last year."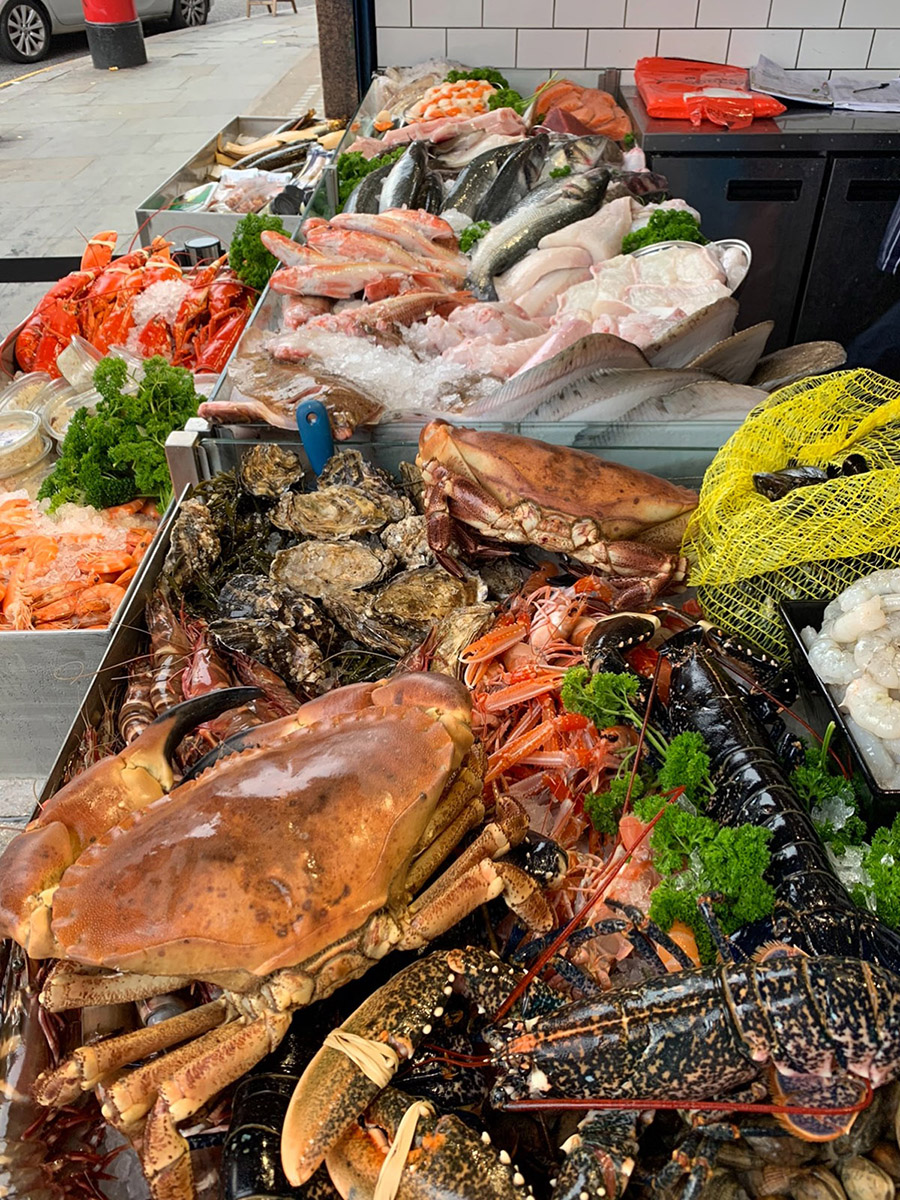 Food shops across the country have stayed open in these difficult times, responding admirably to challenging circumstances and providing us with essentials – and treats – to sustain us. Many people have discovered the pleasures of shopping in independent food shops, run by people who are knowledgeable about what they sell and invested in what they do. I've been writing about the importance of supporting independent food shops in all their diversity for decades now – they certainly deserve it.